Print PDF
Michelle
M.
Kohut
Partner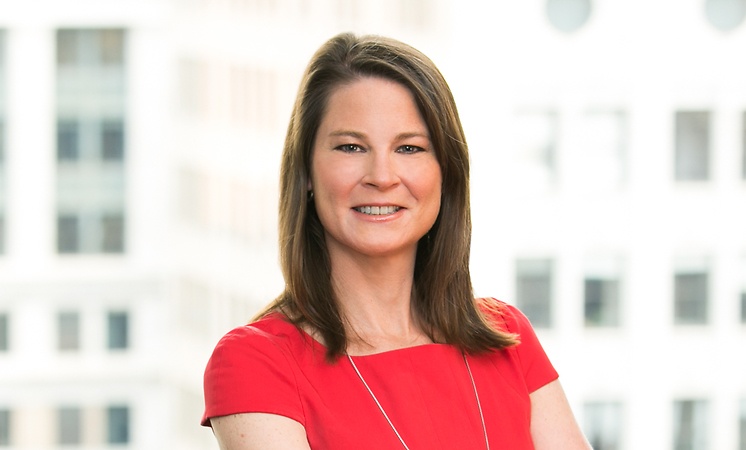 Profile
Michelle M. Kohut, a Chicago personal injury trial lawyer, joined Corboy & Demetrio in 2004 and was named Partner in 2019. She practices in all areas of personal injury law, including cases arising from automobile collisions, medical malpractice, construction negligence, premises liability, product liability and railroad negligence, as well as in the area of workers' compensation.
Michelle has tried many personal injury cases to verdict and has obtained numerous multi-million dollar settlements on behalf of her clients. In 2013, Michelle obtained a $1.6 million settlement for a school crossing guard who was struck and injured by a day care bus. In 2012, Michelle obtained a $2 million settlement for a Chicago pedestrian who was struck and injured by a garbage truck. In another case, she secured a $2 million settlement on behalf of a roofing foreman who fell through a hole in a roof, fracturing his heel.
Michelle is very active in local and national bar associations, including the Women's Bar Association of Illinois, where she served as President for 2013-2014; the Illinois State Bar Association, where, since 2016, Michelle has served as a member of the Tort Law Section Council; the Chicago Bar Association; and the Illinois Trial Lawyers Association.
Since 2020, Michelle has been selected to The Best Lawyers in America in the area of personal injury litigation. Also, in 2021, Michelle was selected to Illinois Super Lawyers in the area of personal injury litigation. It's the 8th year of her selection.
Since 2019, Michelle has been selected to the Lawdragon 500 Leading Plaintiff Consumer Lawyers, a highly-selective group of trial attorneys from across the country.
Michelle was named to The National Trial Lawyers: Top 100, which comprises the top trial lawyers out of both civil plaintiff and criminal defense, in 2020 for the second year in a row.
Since 2014, Michelle has been named an Illinois Leading Lawyer, a designation earned by only 5% of attorneys in the state.
In 2014, the National Law Journal honored Michelle for her accomplishments in law by recognizing her in "Two Steps Forward: Leading Women in Law."
Michelle was honored by the Chicago Bar Association's Alliance For Women Alta May Hulett Award in 2013 for her work in helping women in the legal profession. In 2007, in recognition of her success, hard work and community involvement, she was named one of "40 Illinois Attorneys Under Forty to Watch" by the Law Bulletin Publishing Company.
Michelle has served as President of Women Everywhere - Partners in Service Project, Inc., a community service project that helps women and children in need and introduces teenage girls to the legal profession. She has also served on the Board of Directors of Heartland International Health Center, which is dedicated to improving the health of persons in Chicago-area communities by providing affordable, quality and multilingual health services.
A graduate of Loyola University Chicago School of Law, Michelle was a Judicial Law Clerk to William D. Maddux, Presiding Judge of the Law Division of the Circuit Court of Cook County, prior to joining Corboy & Demetrio.
Honors
The Best Lawyers in America, 2020
"40 Under Forty Illinois Attorneys to Watch," Law Bulletin Publishing, 2007
Chicago Bar Association: Alliance For Women Alta May Hulett Award, 2013
Illinois Leading Lawyer, 2014 - present
Illinois Super Lawyer, 2014-present; Rising Star, 2008-2013
Lawdragon 500 Leading Plaintiff Consumer Lawyers, 2019-present
National Law Journal, Two Steps Forward: Leading Women in Law - 2014
The National Trial Lawyers: Top 100, 2019-present
Women's Bar Association of Illinois: President, 2013-2014
Professional Affiliations
American Bar Association (ABA)
American Association for Justice, formerly known as the Association of Trial Lawyers of America (ATLA)
Chicago Bar Association (CBA), Hearing Officer 2011-Present; Judicial Evaluation Committee, Investigator, 2005-Present; Student Trial Advocacy Competition 2007, Chicago Regional, Scoring Judge,
Illinois State Bar Association (ISBA), Tort Law Section Council, 2016-Present
Illinois Trial Lawyers Association (ITLA)
WilPower, Political Action Committee of WBAI, Chair, 2008-2010
Women's Bar Association of Illinois (WBAI), President, 2013-2014; First Vice President, 2012-2013; Second Vice President, 2011-2012; Financial Secretary, 2010-2011; Treasurer, 2009-2010, Board of Directors, 2007-Present; Civil Litigation Committee, Co-Chair, 2005-2007; Nominating Committee, 2007, 2012
Community Involvement
Women Everywhere - Partners in Service, Inc., President, 2009-2010; Board of Directors, 2007-Present; Planning Committee, 2005-Present
Heartland International Health Center, Board of Directors, 2008-2009
Loyola Chicago Women's Law Society, Panel Member 2010
News
Attorney-Authored Articles
Chicago Daily Law Bulletin: $1.6M Settlement Entered for Police Crossing Guard
Speaking Engagements and Presentations
"8 Things Every Trial Lawyer Should Know," ISBA Law Ed, 2020
"Liens and Subrogation," Personal Injury from A to Z, New Business Institute, 2019
"Diversity in the Legal Profession and the Impact of Statutory Amendments in the Advancement of Women," Women's Bar Association of Illinois & Saint Louis University Law School, 2014
"Women in the Profession: Where We Are Now" - Women in Litigation Conference, Loyola University Chicago Law School, 2012
"Civil Practice Update - Discovery," Illinois State Bar Association, 2011
Judge, Chicago Regional Student Trial Advocacy Competition, Chicago Bar Association, 2007
"Judicial Internships," Judicial Internship Opportunity Program, American Bar Association, 2004
Judge, Student Trial Advocacy Competition, American Association for Justice, 2005
Major Media Coverage
Chicago Daily Law Bulletin

,

12.27.2013

Chicago Daily Law Bulletin

,

05.17.2013
Education
Education
Loyola University School of Law, Chicago, IL, J.D., 2002
Institute for Paralegal Studies, Loyola University, Chicago, IL, Certificate in Paralegal Studies, 1997
Loyola University, Chicago, IL, B.A., 1996
Admissions
Bar &amp Court Admissions
Illinois, 2002
U.S. District Court, Northern District of Illinois, 2002