PDF
Statement in Support of Melissa Blake: Enough is Enough
After freelance writer Melissa Blake, who writes extensively about her life with a physical disability, wrote an op-ed piece for CNN suggesting people should unfollow Trump on Twitter, she was verbally attacked for her appearance by a conservative YouTuber. Trollgate ensued, and she was told she should be banned from posting photos of herself because she was too ugly.
How did Melissa respond? Posting three new selfies on social media, including this one.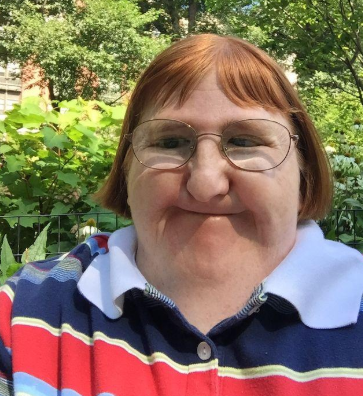 First of all, enough is enough. Common decency and respect for one another must return. Each of us deserves that. To post on social media about someone's appearance, in particular, someone with a physical disability is abhorrent. It should not and cannot be tolerated. Not only do the Melissa Blake's of the world deserve better, we ALL do. Respect. Love. Repeat.
Thank you, Melissa, for taking on the trolls. You are our hero.