PDF
Corboy & Demetrio Partner Daniel S. Kirschner Co-Chairs 2017 Kovler Center Benefit
04.07.2016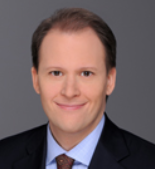 Daniel S. Kirschner
Daniel S. Kirschner, a partner at Corboy & Demetrio, will serve as Co-Chair of the Heartland Alliance Marjorie Kovler Center's 30th Anniversary Benefit, 30 Years of Healing, to be held on April 27, 2017.
The 6th installment of The Robert H. Kirschner Award for Global Activism, which will be presented at the event, was created in memorial to Dan Kirschner's late father to honor his human rights work both domestically and abroad. Dr. Kirschner was an internationally recognized forensic pathologist and well-regarded authority on child abuse, torture, police brutality, and the death penalty.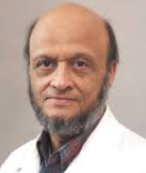 Dr. Robert H. Kirschner
"The Kovler Center always had a special place in my dad's heart," said Dan Kirschner. "He was always adamant that international human rights work started at home, whether it was shining an early light on police torture under Chicago Police Commander Burge or helping foreign torture victims who found their way to Chicago and the Kovler Center," explained Dan.
Dr. Kirschner's human rights work took him to more than a dozen foreign countries where torture, extra-judicial executions and mass killings occurred. Through the Kovler Center, Dr. Kirschner trained pro bono health providers to conduct forensic evaluations of torture survivors, provided ongoing consultation to Kovler Center staff and volunteers, and assisted Kovler Center client's in the asylum-seeking process.
Dr. M. Zaher Sahloul will receive the 2017 Robert H. Kirschner Award at the benefit.
According to Dan Kirschner, "My family could not think of a more deserving individual for this award. Dr. Sahloul's selfless, important and necessary work represents the very embodiment of what my dad sought and fought to accomplish for those who are most in need and least able to help themselves." Dan added, "Dr. Sahloul's missions in Syria and elsewhere are struggles of enormous proportion, which require not just our recognition, but our fullest support."
The Marjorie Kovler Center is a treatment program devoted to the recovery and healing of individuals, families, and communities affected by torture. The comprehensive model of care includes: mental health, medical care, case management, and interpretation and translation services. Its treatment approach is based on the key principles of empowerment, community building, and multidisciplinary services. Our staff and network of volunteers assists torture survivors in rebuilding their lives in Chicago.
Attorneys