PDF
Corboy & Demetrio Hosts Team in 2023 Chicago Police Memorial Foundation Run
06.23.2023
Corboy & Demetrio was proud to host a team in the 2023 Chicago Police Memorial Foundation 19th Annual Run to Remember that took place on Saturday, June 17th. 
C&D also served as a sponsor of the fundraiser, which supports CPMF Gold Star Families – families of officers killed or catastrophically injured in the line of duty.
---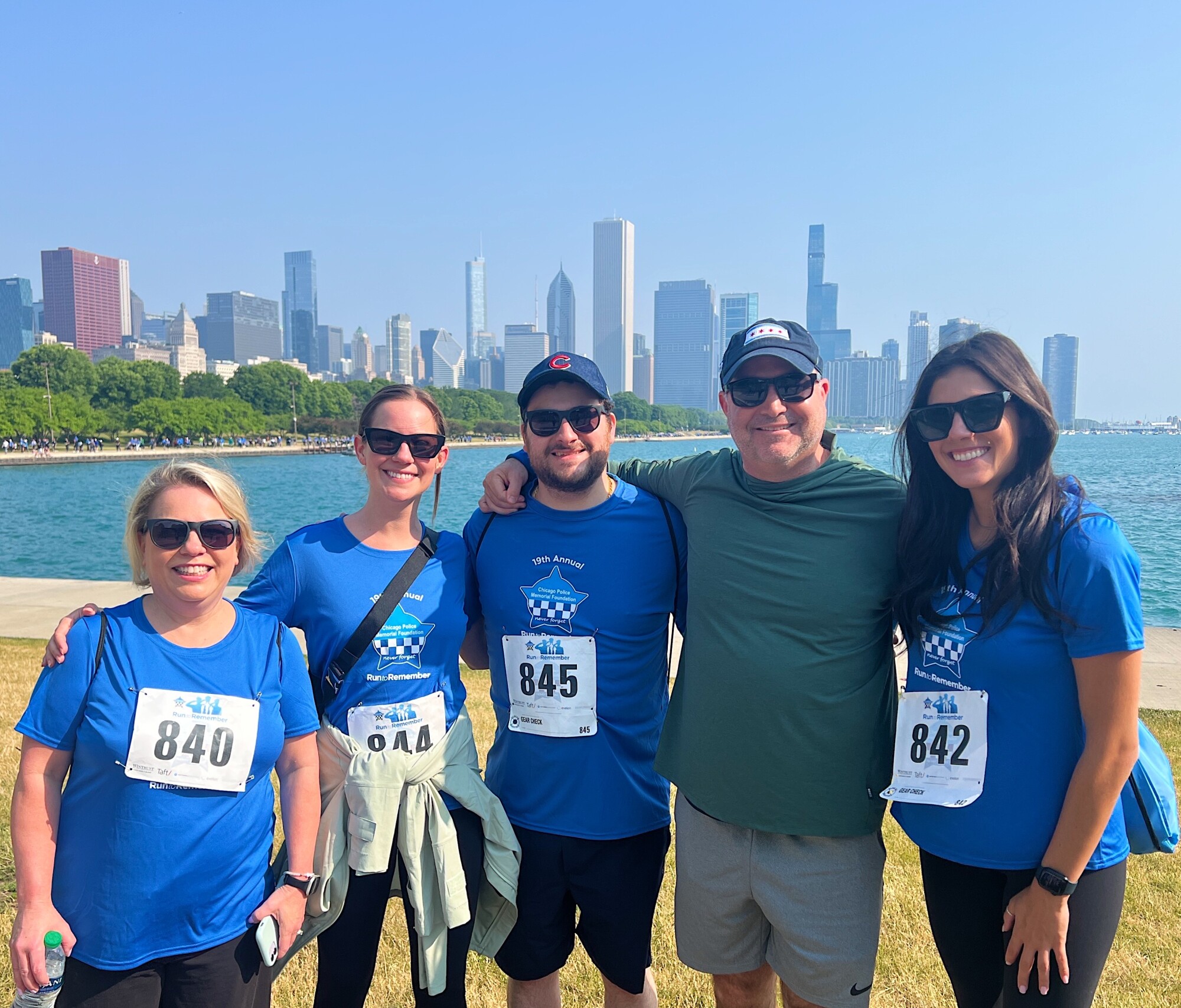 Corboy & Demetrio team members (from left to right): Paralegal Kim Scalise, Associate Britney Pennycook, Associate Mitchell Bild, Partner and Team Captain William Gibbs, and Legal Assistant Kanella Kalyviaris
---
Corboy & Demetrio's Run to Remember Team included Partner and Team Captain Bill Gibbs; Associate Attorneys Britney Pennycook and Mitchell Bild; CMO Helen Lucaitis; Legal Assistant Kim Scalise; Administrative Assistant Kanella Kalyviaris; and Legal Marketing Intern Aria Tseffos.
The Run took participants through the Museum Campus along the lakefront and ended near the Gold Star Families Memorial and Park. The Run is the largest CPMF fundraiser of the year, and money raised goes toward educational expenses, holiday assistance, and mental health support for Gold Star Families.
More than 3,500 citizens, police officers, family members of fallen officers, and supporters took part, and to date, CPMF has donated $16.1 million to families.
Attorneys