PDF
University of Chicago to Hold Lecture in Memory of Partner Daniel S. Kirschner's Father
The University of Chicago, Department of Human Rights, will hold its annual Robert H. Kirschner, M.D. Human Rights Memorial Lecture on May 31, 2018 at Assembly Hall on the University campus. Dr. Kirschner is the late father of Corboy & Demetrio Partner Daniel S. Kirschner, whose family started annual lecture program to honor Dan's father's life and work.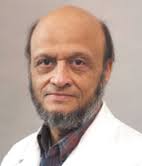 Dr. Kirschner, who passed away in 2002, was a Clinical Associate in the Department of Pathology and Pediatrics and a Founding Faculty Board Member of the Human Rights Program at the University of Chicago. Dr. Kirschner was an internationally recognized authority on forensic pathology, human rights violations, police brutality, torture and child abuse and an outspoken opponent of the death penalty. He also supported Association Pro-Busqueda, a past project partner of the Human Rights Program, in its mission to reunite Salvadoran families with the children who disappeared or were adopted by U.S. families during that country's civil war.
This year's lecturer will be Carol Anderson, the Charles Howard Candler Professor of African American Studies at Emory University, and a 2018-19 John Simon Guggenheim Fellow in Constitutional Studies. Her research and teaching focus on public policy, particularly the ways that domestic and international policies intersect through the issues of race, justice, and equality in the United States. Anderson is the author of the 2016 New York Times bestselling White Rage: The Unspoken Truth of Our Nation's Divide, which won the National Book Critics Award for criticism.
The Lecture is free and open to the public with registration. Register here.
Attorneys