PDF
C&D Named One of Chicago's Top Law Firms, 2002
Chicago Magazine
08.2002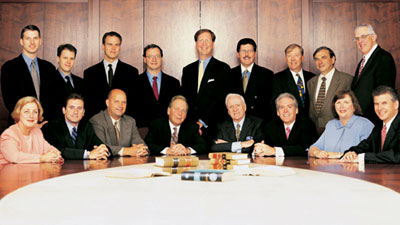 This 17 member trial firm, which includes 11 partners, is nationally recognized for its consistent ability to obtain full and fair compensation for persons seriously injured and for families of those killed by wrongful conduct.
SInce 1974, Corboy & Demetrio has settled or tried more than 435 cases which have resulted in a recovery of $1 million or more. This year, its lawyers have obtained $18 million for the family of a woman killed by a falling window; $17.5 million to assure lifelong optimal care for a victim of medical malpractice; and over $11.5 million for a brain damaged child who was not timely delivered.
The firm's impact on consumer safety is profound, including successful advocacy in the Tylenol tampering case and an international aviation practice, which includes securing the two largest-ever compensatory damage settlements ($25 million each) for the death of two individuals in separate commercial airline crashes. This past May, Corboy & Demetrio represented the plaintiff in one of the most significant Illinois Supreme Court tort decisions in the past 25 years, when the Court recognized the right of an injured person to receive compensation for an increased risk of future injury. Corboy & Demetrio also acquired the largest verdict ever affirmed by the Illinois Supreme Court.
Committed to giving back in return for the privilege of practicing law, a philanthropic spirit imbues the firm. Its lawyers support and advance causes of an endless list of continuing education and charitable organizations, and its commitment to protect trial by jury - for the benefit of all - is indelible.