PDF
Philip Corboy, Jr. Named to Top 10 Product Liability Lawyers in IL by Leading Lawyers 
06.09.2022
For Immediate Release: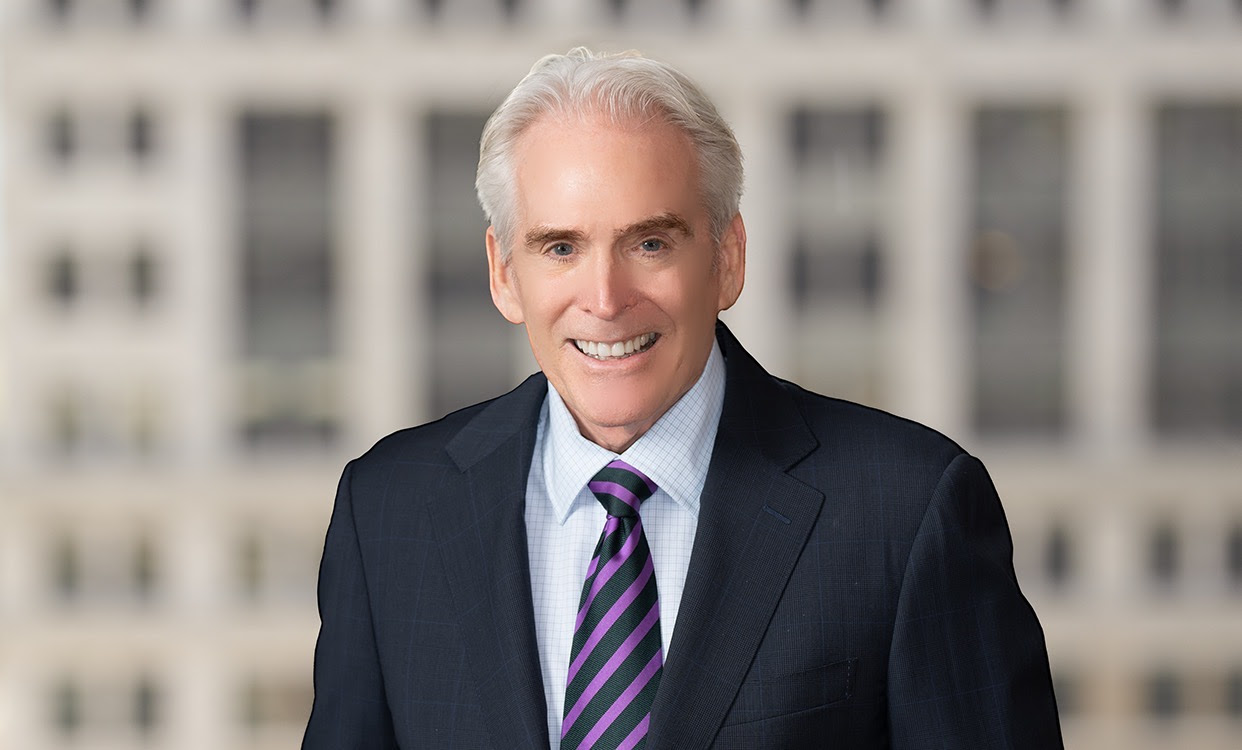 Corboy & Demetrio Partner Philip Corboy, Jr. was named one of the Top 10 Product Liability Lawyers for Plaintiffs in Illinois by Leading Lawyers for 2022. This is the second consecutive year of Philip's selection to the Top 10 and third time he's earned a spot on the elite list.
Mr. Corboy's practice centers on representing plaintiffs in product liability, vehicular accidents, aviation, and construction litigation. He has settled or tried to verdict 65 cases in which plaintiffs have recovered $1 million or more. These include:
$22.5 million settlement in October 2011 for the family of a woman who was killed as a result of the derailment of a train in Rockford, IL, which was carrying dozens of Canadian National Railway cars filled with ethanol.
$18 million settlement for a Mexican national who was killed by a piece of falling glass from Chicago's CNA Tower.
$16.7 million jury verdict for a brain-damaged pedestrian involved in a collision with a limousine.
$11 million settlement for a Chicago dental student burned in an automobile fire.
$8.5 million settlement for the family of an assistant fire chief killed when a fire erupted the mechanical room of a Neiman Marcus store
$8 million jury verdict for the estate of a Homewood, Illinois, wife and mother who was fatally struck by a truck after she stood on the shoulder of I-294 to investigate her flat tire.
$7.67 million jury verdict for an injured construction worker.
$7.5 million settlement for the family of a construction worker killed in a balcony fall.
Record-setting settlement of $7 million for a 78-year-old woman who was injured when she was struck by a malfunctioning automatic door as she entered a Target store.
$5.35 million verdict for a limousine driver who lost his leg in an automobile incident at Chicago's O'Hare Airport.
$4.5 million verdict for a 66-year-old man who was injured in an auto collision in central Illinois.
Mr. Corboy is a Past President of the Illinois Trial Lawyers Association and a member of the American Association for Justice, where he served as an Illinois State delegate and on its National Board of Governors. A long-standing member of the Illinois State Bar Association and the American Bar Association, he is also a member of the Chicago Bar Association, where he served on its Board of Managers. In 2002, he was inducted into the invitation-only American College of Trial Lawyers, the country's pre-eminent organization of trial lawyers that limits its membership to those trial lawyers who are outstanding and considered the best in their state.
Since 2003, Leading Lawyers has named Mr. Corboy in the top 5% of all attorneys in Illinois.
In 2022, he was also selected to Best Lawyers in America for the 19th consecutive year; to Lawdragon 500 Leading Lawyers in America for a 7th year, which is an elite group of the best legal minds in our country, including all sitting U.S. Supreme Court Justices; and to Lawdragon 500 Leading Plaintiff Consumer Lawyers, an honor he's received since the award's inception in 2019.
Attorneys
Practice Areas