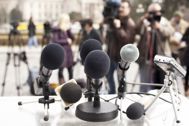 Current Cases
Corboy & Demetrio has represented victims and their families in every type of personal injury and wrongful death case. We bring to each and every one, a wealth of experience, knowledge and expertise. We also bring a deep commitment, dedication and compassion to each client.
The following summaries of current cases are not meant to be a complete list but rather a small representative sample of the type and variety of cases we handle.
If you have any questions or would like further information, please contact us.