Print PDF
Michael
K.
Demetrio
Partner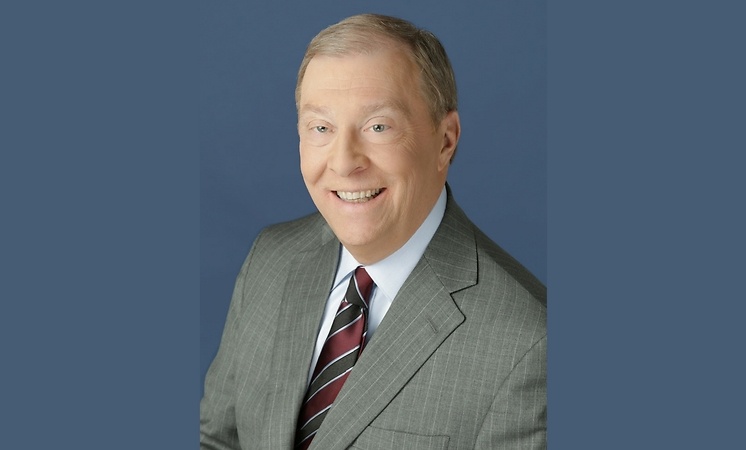 Profile
Michael K. Demetrio, a partner at the Chicago law firm of Corboy & Demetrio, represents plaintiffs in personal injury and wrongful death cases, including aviation disasters, railroad cases, product liability, construction liability and motor vehicle liability. Prior to becoming a successful and accomplished Chicago civil lawyer, Mr. Demetrio was a criminal prosecutor at the Cook County State's Attorney's Office.
Mr. Demetrio has represented victims in numerous high-profile aviation and train disaster cases across the United States, including the crash of a US Airways jet, which resulted in a settlement of $25.2 million, a commercial aviation record, for which Mr. Demetrio was recognized with an award by the Cook County Jury Verdict Reporter.
Mr. Demetrio was the court-appointed Lead Counsel for the Plaintiffs' Steering Committee in the multi-district federal litigation stemming from the crash of American Eagle Flight 3379 near Morrisville, North Carolina in 1994. He was also appointed plaintiffs' Lead Counsel by the Chief Judge of the Cook County Circuit Court for the more than 60 cases arising from the crash of an Amtrak train in Bourbonnais, Illinois in 1999. Mr. Demetrio also handles all aspects of appellate cases before the Illinois Appellate and Federal Court.
Mr. Demetrio is an elected Member of the Board of Directors of the International Academy of Trial Lawyers, an invitation only appointment given to the top 500 trial attorneys in the United States and a Fellow in The Society of Trial Lawyers. For the 14th consecutive year, Mr. Demetrio has been selected for Best Lawyers in America, an elite designation because he was chosen by his peers as one of the top 5% of Illinois attorneys. He has been designated an Illinois Super Lawyer, which is also based on peer review, and he has received an AV rating - the highest possible for any attorney - from the Martindale-Hubbell Law Directory. In addition, Mr. Demetrio is a lifetime member of the Multi-Million Dollar Advocates Forum.
From 2003-2004, Mr. Demetrio was elected as President of the over 22,000 member Chicago Bar Association.
For 12 years, Michael has been an appointed Adjunct Professor of Law at IIT/Chicago-Kent College of Law, where he teaches a course on Evidence. He is also a certified faculty member of the National Institute for Trial Advocacy and a Certified Arbitrator for the Cook County Mandatory Arbitration Program and the American Arbitration Association.
The author of numerous legal articles, Mr. Demetrio has also lectured extensively nationwide.
Honors
International Academy of Trial Lawyers, Member of the Board of Directors
Chicago Bar Association, President 2003 - 2004
American Assocation for Justice, Fellow
The Best Lawyers in America, Personal Injury Litigation, 2008-present
The Society of Trial Lawyers, Fellow
United States District Court, Northern District of Illinois, Magistrate Retention Review Committee, Chair, 2003
United States District Court, Northern District of Illinois, United States Magistrate Nominating Committee, Chair, 2004
United States District Court, Northern District of Illinois, United States Magistrate Nominating Committee, Member, 2007
AV rating - Highest level awarded for professional excellence - Martindale-Hubbell Law Directory
Illinois Super Lawyers - Top 5% of all Illinois attorneys
Leading Lawyers Network Member - Top 5% of all Illinois attorneys
Lawdragon 500 Leading Lawyers in America, 2019-present
Lawdragon 500 Leading Plaintiff Consumer Lawyers, 2019-present
Multi-Million Dollar Advocates Forum, Lifetime Member
Professional Affiliations
American Arbitration Association, Certified Arbitrator;
Panel of Neutral Arbitrator Member
American Bar Association, Litigation Section Member
American Association for Justice
Chicago Bar Association (CBA), President, 2003; Justice John Paul Stevens Award Selection Committee; 1st Vice-President, 2002; 2nd Vice-President, 2001; Treasurer, 1999; Board of Managers, 1996-1998; Finance Committee, 1998-2001, Chairman, 1999; The Albert, Moses, Henry and Bertha Wolf Fund, Chairman; Long-Range Planning Committee, Chair 1995; Appellate Judicial Evaluation Committee, Co-Chair, 1993; Judicial Evaluation Committee, 1984-1990
Chicago Bar Foundation, Board of Directors, 1998-2002; Lend-A-Hand Annual Fundraising Event, Co-Chair, 1998-2001; Thomas A. Demetrio, Lend-A-Hand Foundation, Co-Founder and Member of Board of Directors
Cook County Mandatory Arbitration Program, Certified Arbitrator
IIT Chicago-Kent College of Law, Adjunct Professor
Illinois Trial Lawyers Association, Board of Managers, 1990-present; Membership Committee, Co-Chair, 1996-present; Secretary, 1995-1996; Treasurer, 1994-1995; Parliamentarian, 1993-1994
National Institute of Trial Advocacy, National Faculty Member
The Society of Trial Lawyers, Fellow
Lake County Bar Association
National Conference of Bar Presidents
Hellenic Bar Association of Illinois
Community Involvement
"Lawyers United to Help Haiti Rebuild: A Call to Action," Dinner Host Committee
Loyola Academy Scholarship Endowment Committee, Chairman
University of Notre Dame President's Circle, Cavanaugh Council Member
Chicago Bar Foundation, Lend-A-Hand Program
Big Shoulders, Lend a Shoulder Volunteer
News
Attorney-Authored Articles
Illinois Causes of Action: Tort Actions, 2014: Aviation Litigation - Chapter

Illinois Causes of Action: Tort Actions, 2014

,

06.2014

Illinois Causes of Action - Tort Actions, Illinois Institute for Continuing Legal Education, 2007, 2008, 2011

Illinois Institute for Continuing Legal Education

,

01.19.2012

Aviation Causes of Action, Illinois Institute for Continuing Legal Education, 2002, 2008, 2011
Speaking Engagements and Presentations
"Plaintiff's Personal Injury from Start to Finish," National Business Institute, 2014
"Civility: The Bench and the Bar," ITLA Ethics and Professionalism Seminar, 2013
"The Philosophy of Case Resolution," Traveler's Insurance Company, 2011
"Trucking Cases," Transportation, Torts-Planes, Trains and Automobiles," Illinois Trial Lawyers Association Seminar, 2009
"Anatomy of an Aviation Case," Aviation Law Committee Seminar, Chicago Bar Association, 2009
"Closing Arguments in Aviation Litigation Cases," American Bar Association, 2008
"Trial Preparation," Litigation Skills Conference II, Law Bulletin Publishing Company, 2008
"Presentation of Scientific Evidence and Expert Testimony," The Federalist Society, 2007
"Hurdles Along the Way: Plaintiff and Defense Counsel Deal with Various Ethical Issues Arising in a Hypothetical Aviation Case," American Bar Association, 2007
"Using the Government to Prepare Your Case," Illinois Trial Lawyers Association, 2007
"Presenting and Defending Damages on Personal Injury Cases," North Suburban Bar Association, 2006
Judge, Law Student Division, American Bar Association, 2004
"Great Trials Panel: Lessons Learned by the Experts," American Bar Association, 2003
"Construction Accidents - What's New in Tort & Trial," Illinois Trial Lawyers Association, 2003
"Identification of the Anchor and Reference Points," Identifying and Overcoming Jury Bias Seminar, Illinois Trial Lawyers Association, 2003
"Trial Strategy," Past President's Seminar, Association of Trial Lawyers of America, 2002
"Handling the Commercial Airline Crash Case," Association of Trial Lawyers of America Annual Convention, 2001
"Trial Techniques," Chicago Bar Association, Young Lawyers Section, 2001
"Deposition Strategy," Chicago Bar Association, 2000
"Successful Automobile Trials," Chicago Bar Association, Young Lawyers Section, 2000
"Evaluating and Handling Spinal Cord Injuries, Brain Injuries and Wrongful Death Cases," Chicago Bar Association, 1998
"Trial Practice in the '90s: Jury Selection, Focus Groups and Computer Graphics & Animation - New Wave Demonstrative Evidence: Computer Graphics & Animation," Illinois Institute for Continuing Legal Education, 1998
"Spoliation of Evidence," Inner Circle of Advocates, 1997
"Venue - Form Non-Conveniens," Illinois Trial Lawyers Association, 1996
"Joint and Several Liability and Contribution: Pre and Post P.A. 89-7," Chicago Bar Association, 1996
"The Trial of Automobile Collision Cases," Chicago Bar Association, Young Lawyers Section, 1991-96
"Spoliation," Product Liability Litigation Seminar, Illinois Trial Lawyers Association, 1995
"Handling Complex/Multiparty Personal Injury Cases," Presidential Face-Off Seminar, Illinois Trial Lawyers Association, 1993
"The Problems and Procedures of Jury Selection," Chicago Bar Association, 1991
"Art of Cross Examination," Chicago Bar Association, 1991
"Trial Evidence and Hearsay," Illinois Trial Lawyers, 1991
"Vehicular Design Liability Litigation," Illinois Institute for Continuing Legal Education, 1986
"Proof of Defect in a Product Liability Case," National Law Journal Seminar, 1986
Superstar Seminar, Illinois Trial Lawyers Association, 1986
"Motion Practice in the Law Division Circuit Court of Cook County," Chicago Bar Association, 1986
Major Media Coverage
Chicago Sun-Times

,

08.11.2018

CBS2 - WBBM-TV

,

08.06.2018

Chicago Daily Law Bulletin

,

09.22.2014
Education
Education
IIT Chicago-Kent College of Law, J.D., 1979
University of Notre Dame, B.B.A., 1976
Admissions
Bar &amp Court Admissions
Illinois Supreme Court
U.S. Supreme Court
U.S. Court of Appeals, Seventh Circuit
U.S. Court of Appeals, Fourth Circuit
U.S. Court of Appeals, Eighth Circuit
U.S. District Court, Northern District of Illinois
U.S. District Court, Northern District of Illinois, Trial Bar
U.S. District Court of North Carolina
U.S. District Court of Nebraska
U.S. District Court, Eastern District of Wisconsin
U.S. District Court of Colorado