Print PDF
Hon. Peter
M.
O'Malley (Ret.)
Of Counsel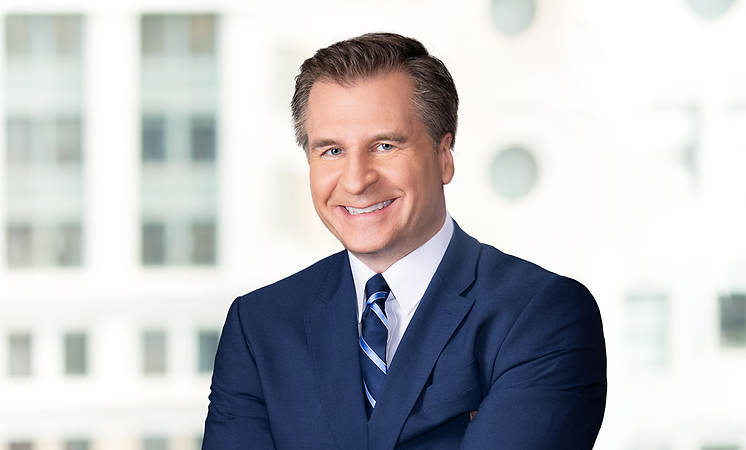 Profile
Peter M. O'Malley joined Corboy & Demetrio in 2021 after a 28-year career in public service with the Illinois Workers' Compensation Commission (formerly known as the Illinois Industrial Commission).
From 2003 through 2015, Peter served in the governor-appointed position of Arbitrator with the Commission, sitting in Cook, DuPage, Kane, Will, LaSalle and Kankakee counties during his tenure. In his capacity as an administrative law judge, Peter oversaw dockets ranging from 3,000 to 5,000 workers' compensation cases, conducting thousands of pre-trials and arbitration hearings and issuing a like number of Arbitration Decisions, many of which made their way on appeal to the Illinois Appellate and Supreme Courts, and helping shape the current state of Illinois workers' compensation law in the process.
During his remaining years in public service, Peter worked as a staff attorney at the Review, or appellate level, of the Commission, reviewing Arbitration decisions, writing Commission Decisions and Opinions on Review and providing legal advice to numerous Commissioners over the years, including representative members from both labor and management. Most recently, Peter served as Senior Legal Counsel to Commissioner Thomas J. Tyrrell, the Senior Labor Representative on the IWCC Board of Commissioners.
In addition, prior to becoming an Arbitrator, Peter worked as an associate attorney concentrating in the area of workers' compensation at the law firms of Bullaro, Carton & Stone, P.C. and Power & Cronin, Ltd.
All told, Peter has over 31 years of experience in the field of Illinois workers' compensation law and brings that wealth of knowledge and expertise to bear on behalf of injured workers represented by Corboy & Demetrio.
Peter obtained a B.S. in Business Administration/Finance from Marquette University in 1986 and a J.D. from John Marshall Law School (now known as the University of Illinois Chicago School of Law) in 1989. In addition, he completed the vaunted Mediation Skills training course at Northwestern University School of Professional Studies in 2015 and has lectured on the subject of Illinois workers' compensation at numerous continuing legal education courses throughout the state.
Peter was selected to the 2023 and 2024 editions of The Best Lawyers in America in the area of Workers' Compensation - Claimants.
In 2022, Peter was selected to the Lawdragon 500 Leading Plaintiff Consumer Lawyers guide, an elite selection of highly accomplished attorneys nationwide.
Honors
Best Lawyers in America, 2023
Lawdragon 500 Leading Plaintiff Consumer Lawyers, 2022
Practice Areas
Practice Areas
Education
Education
John Marshall Law School (now the University of Illinois Chicago School of Law), Chicago, IL, J.D., 1989
Marquette University, Milwaukee, WI, B.S.,1986
Northwestern University School of Professional Studies, Mediation Skills Training, 2015
Admissions
Bar &amp Court Admissions
Illinois, 1986
U.S. District Court, Northern District of Ilinois, 1989